Simone Hooymans (1974) is born in the Netherlands and lives and works since 10 years in Norway. She is gratuated from the Art academy for visual art in Arnhem (Artez) and at the Art Academy Breda (St.Joost), in the Netherlands.
Hooymans is an awarded filmmaker and participated in a number of international group exhibitions and film festivals. Among others, Høstutstillingen (2017/2019), Vestlandsutstillingen (2017), the Grimstad Short Film Festival, the Beijing Short Film Festival, the Suwon IPark Museum of Art in South Korea. 


Simone Hooymans works primarily with drawing and animations. Her experimental animations are based on a hand drawn world which is brought to live with digital animation techniques to make elusive yet disturbing landscapes. Simone's hand-drawn animations are characterized by fantastic colors and fascinating movements that takes the viewers into new universes. The botanical drawings are created out of a research about shape, color and movement and is often a pre- drawing before the actual animation is made. The character of the plant is revealing itself during this process.


Flere kunstverk av Simone Hooymans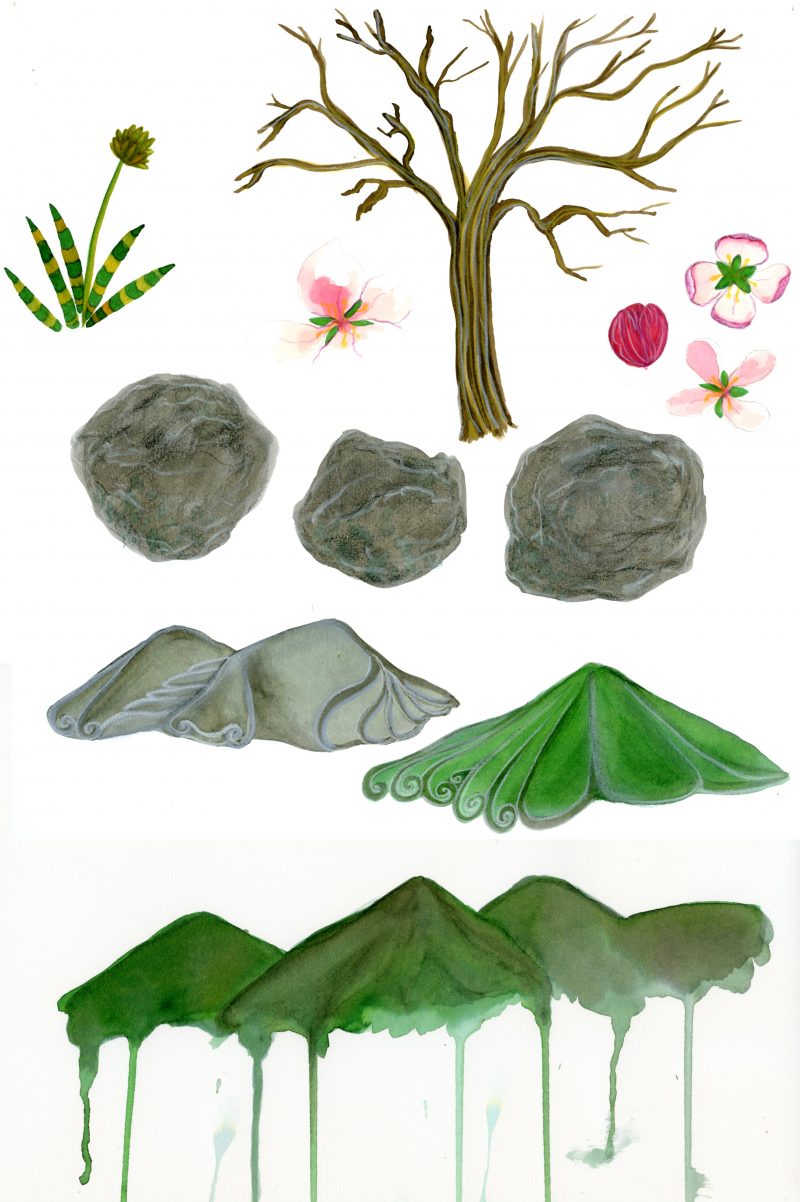 Simone Hooymans
"Rocks and Appleblossem"
45,5 x 30,5 cm
Akvarell og blyant på papir